COLLABORAZIONE

POLO RALPH LAUREN X ELEMENT

SCOPRIRE
2002-2012 - A NEW WIND ABOUT TO BLOW
2002-2012 - A NEW WIND ABOUT TO BLOW
From roots in the streets to future in nature. As the Element tree grew, it expanded its branches during its second decade of existence, exploring its own world and opening windows to new ones. Between 2002 and 2012, the company seeked fresh horizons to make it count. In skateboarding, Element pioneered inclusivity and a non-USA-centric approach. Outside of skateboarding, it started to venture into outside-the-box collabs and the great outdoors. An easy transition for skateboarders, whose creativity feeds off the adaptability to their environment. Any environment. This time, it was not just about just cities and urban landscapes... A new wind was about to blow through the industry.
A key character to this new philosophy was Todd Larson, who kick started the iconic Element Awareness program back in 2003. Here's how it all went down - from the horse's mouth.
Are you more of a skateboarder that discovered the great outdoors, or was it the other way around?
Todd Larson: I was in boy scouts before I started skating and loved camping and exploring the outdoors. I got into skating when street skating was just starting so it was very urban. I ended up quitting boy scouts because it was seen as kinda dorky by all my other skate friends. When I was 18, I got back into camping and backpacking and realized that I really missed and loved being in the outdoors. The only bad thing was that I couldn't skate on these trips or locations… or so I thought.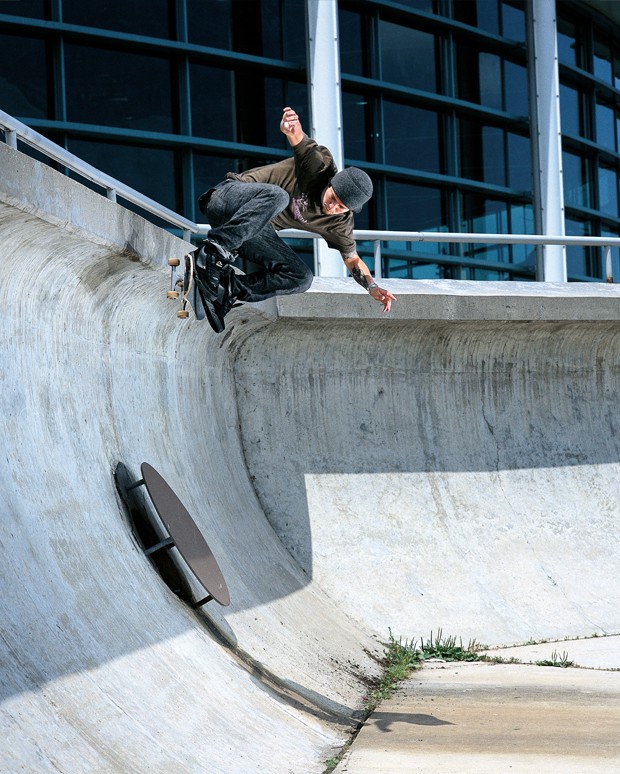 How did you connect with Element back in the day?
I worked at the Skate Camp on Sequoia lake in my summers through college. I was studying Environmental Science at UC Santa Cruz and developed a Wilderness program for skateboarders along with my best friend and artist Mike Kershnar (Huskyroundup). We were teaching the campers survival skills and kids were hyped. The Element team came to camp and visited and they were also really stoked on the program. Their slogans at the time were "Endure the Elements" "Wind, Water, Fire, Earth" "Future Nature" and I guess our program went perfectly with their vibe. Element did have a lot of imagery and marketing that leaned into nature but it lacked activation.
How involved were you in the Element Awareness program, and what was it about exactly?
I started the Elemental Awareness program as a non-profit organization in 2002 along with Mike Kershnar as a way to further expand our summer program and continue to connect skateboarders to the outdoors. Element was our first sponsor and we liked the relationship so we made the name close to Element to strengthen the partnership. After we started the Elemental Awareness program, we were still heavily involved with our programs at Skate Camp. Element was doing a lot for that program and camp was struggling a bit with enrollment so we thought it would be a good idea to have Element sponsor the whole camp and get the word out to an even wider group of skateboarders. We helped broker a deal between Element and the YMCA and Element Skate Camp was born.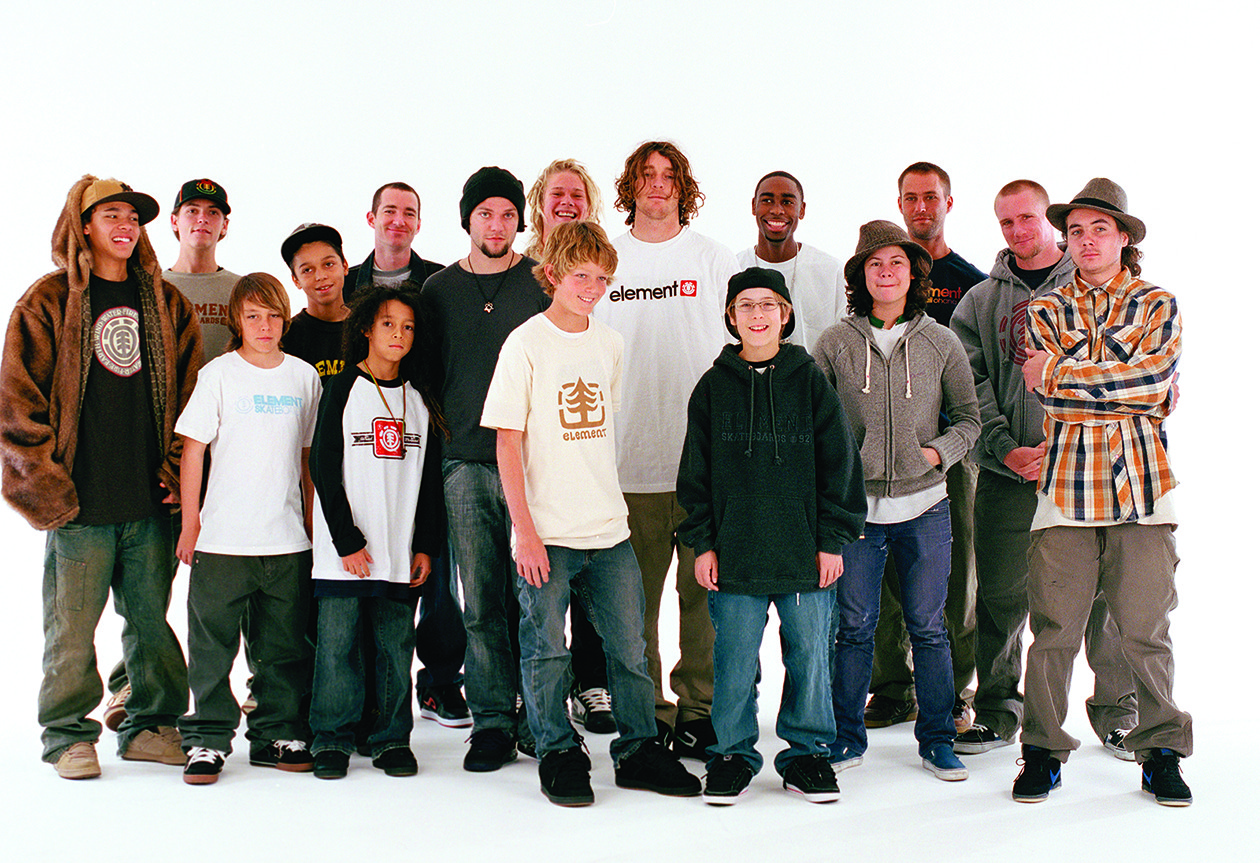 Both of these projects, at the time : were they sort of revolutionary in a way? Were there precedents to that mentality in skateboarding?
There were a small handful of skaters that were outdoorsy but were seen as hippy treehugger stoners. It's not like it is now where the skateboard community is more sophisticated. I had people asking me constantly "what does nature have to do with skateboarding?" in a negative tone. Some people liked it and were drawn to it and others were just 100% skateboarding and didn't want to hear about anything else.
But still, this morphed into our current project, Skate Wild. It goes further in depth and experience than the programs we did back in the day. We now take skateboarders on week long skateboard camping trips were we learn how to set up camp, cook over fire, explore nature, visit waterfalls, rock jumps and hot springs. We also teach survival skills but it's more practical application than just a course. Kids are using the skills we teach in real time on these trips like fire making, carving and locating and purifying water. We give scholarships for these programs and lots of kids who come on these trips are camping in nature for the first time. We skate every day on these trips and we have lots of pros that meet up with the trips along the way.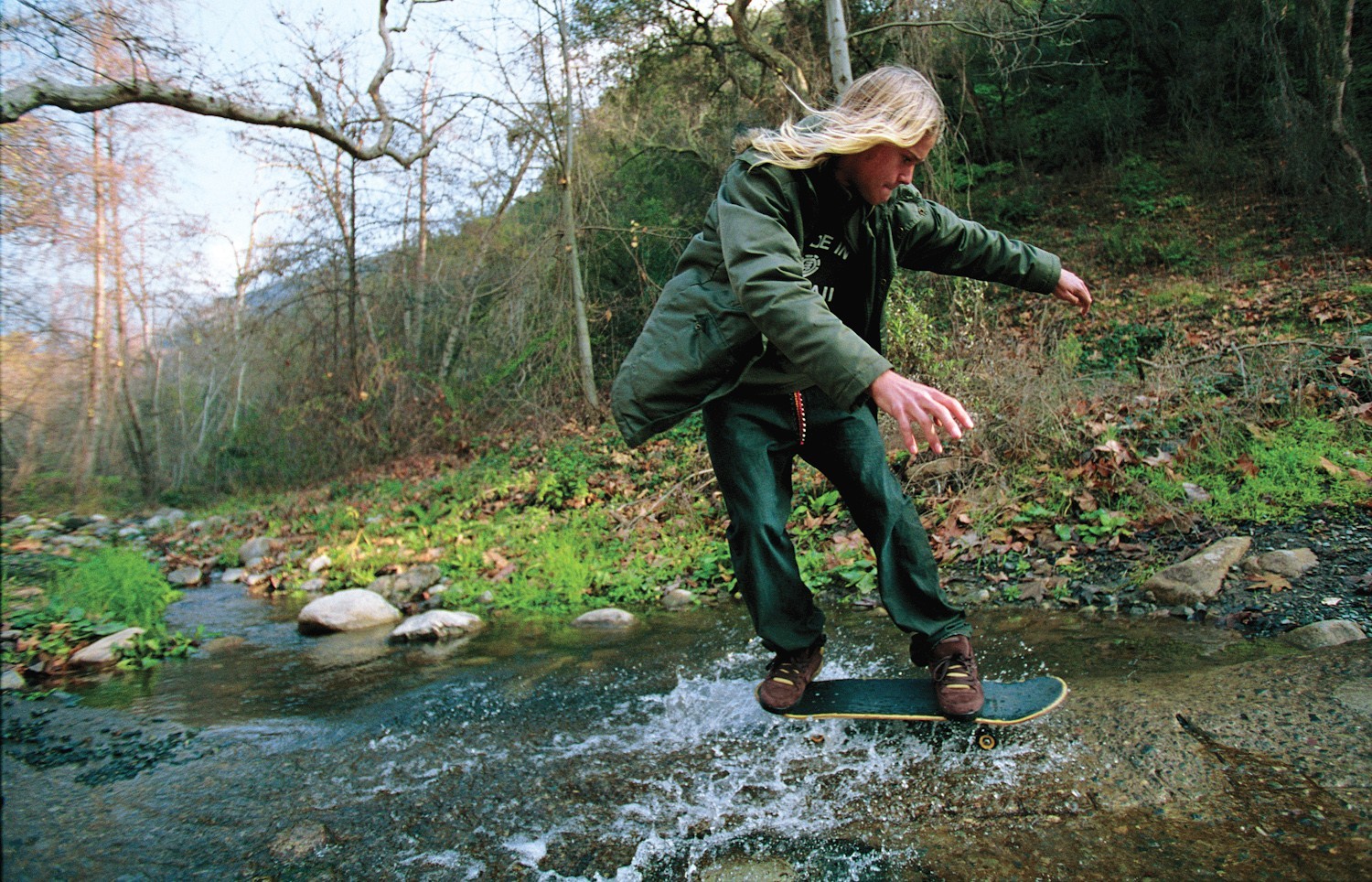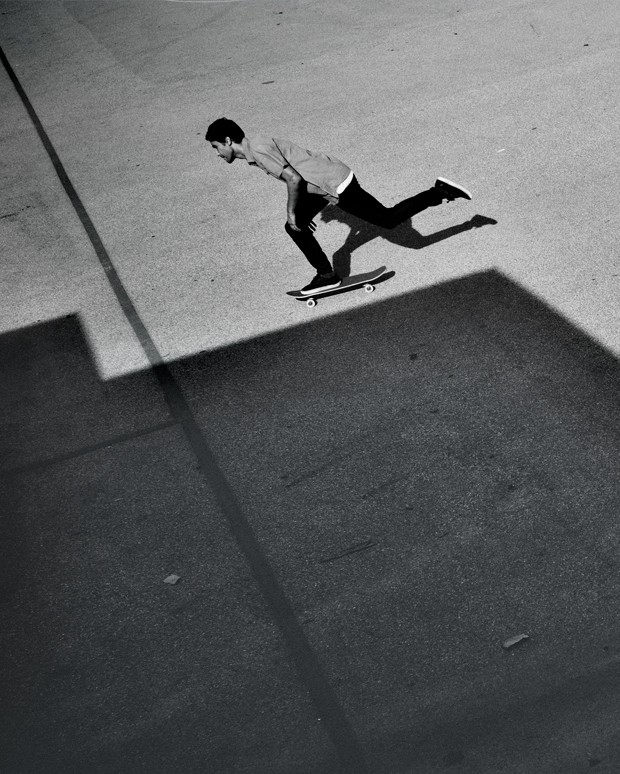 What are some of the key evolutions or projects that resonated the most with you over this first decade?
I always wanted to design clothing or be part of a brand that would create outerwear for skating! Element made a large effort to attack apparel production and that was super attractive to me. Once the channels of production came to fruition the fun started to happen. We made backpacks, pants, and a variety of outerwear. Then the Burley pant was introduced and that was a huge highlight for me. They listened to my direction, they delivered - I could share many other favorites, but I'm going to stick to tooting my own horn! I really enjoyed the DROP SPOT obstacles we made, that was cool. And it's been fun to make custom product for core skate shops.
To you personally, what is a particular memory that stands in your mind from the 1992-2002 decade at Element?
Traveling with the group that is featured in the World Tour video! All the trips around the globe. Each of us had our own skate style, inspiration every day. We had this one session with Natas Kaupas in Australia that was incredible - He was floating these timeless ollies over this hip, he grabbed a few too. I think all of us recognized how special it was at the time!